Guests and Crew Have Front Row Seats to the Amazing Action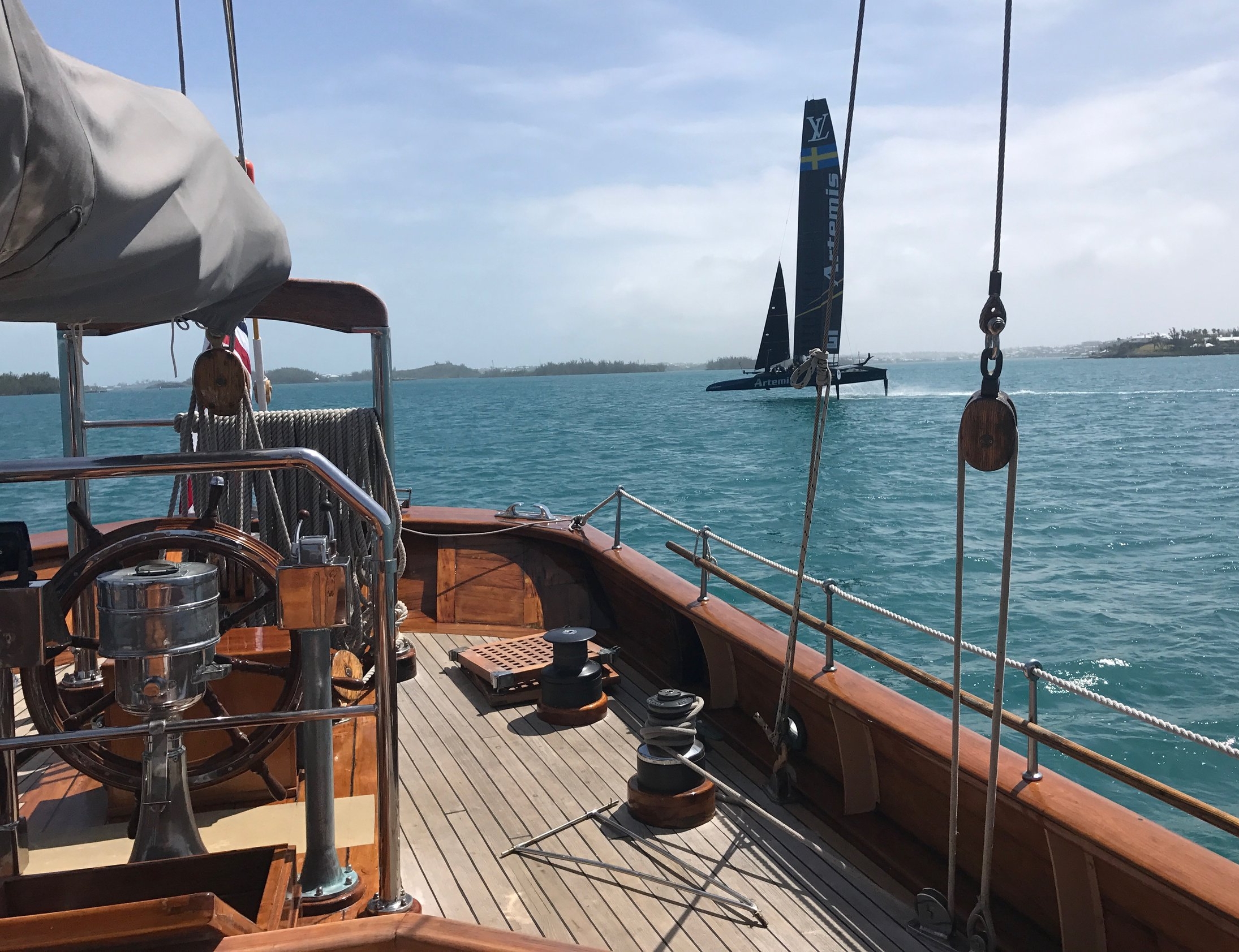 Sweden's Team Artemis flies by Eros' stern at about 30 knots.
If you've been watching the Cup races on TV, you know how fast these boats can move, upwards of 40 knots. The television commentators have actually referred to them as jet aircraft. The America's Cup finals, pitting New Zealand against Oracle USA are set to run from June 17 through June 27, 2017. The race format is the best of 13, so the first boat to win seven races takes the cup home for four more years.
Beautiful yachts abound in Bermuda right now, full of sailing enthusiasts looking for front row seats to this amazing spectacle.
Eros has been at anchor near the race course perimeter watching the boats fly by.
At the end of June, Eros will sail to from Bermuda to Newport, Rhode Island where she will be ready to take her guests on wonderful vacations in and around Nantucket, Martha's Vineyard, Hyannis, Block Island and Newport itself. Guests can also take her up to the wonderful cruising grounds of Maine's coast.